About Leasing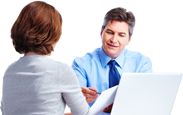 All About Leasing
Is there an exchange rate risk in Leasing?

In cases where seller payments and rent payment plans are in different currencies, payment plans are fixed based on the exchange rate applicable for the date the seller payment is made and there shall be no exchange rate afterwards.

Is it possible to include the expenses and insurance premiums in the financing and spread to the rents?

Import expenses (customs, bank, freight insurance, special permits for the commodity or registration costs); incentive transfer costs, notarial management expenses and similar expenses, can be paid in advance or spread to the rents as requested by the lessee. Moreover, it is possible to spread the insurance premium payments to rents.

What can be asked as guarantee in leasing transactions?

Leasing, -even if basically it is rental of a certain commodity-, is a transaction similar to credit facility. Therefore, pursuant to the evaluation to be carried out by taking into account the financial structure of the lessee and investment commodity specifications, the following guarantees may be requested:

Company partners warranty
Another company or person warranty
Bond
Letter of guarantee
Collateral or deposits blocking
Real estate mortgage
Bona fide customer check
Others (deposit, down payment, repurchase agreement –buy back- etc.)

Is it possible to include investments with incentive to leasing transaction?

It is possible to include the investments under incentive certificate to the leasing transaction, and benefit from the exemptions and advantages under incentive certificate.

What to do in case leasing good is damaged?

You need to contact the relevant insurance company as soon as possible, and file for damage.

Is insurance mandatory in leasing transactions?

Pursuant to Law no. 6361, leasing commodities must be insured to cover all risks throughout the contract term. Insurance premiums shall be paid by the customer.

What is variable rent practice?

Generally, leasing rents are fixed, and it is possible to provide a variable nature rental plan pursuant to customer request. In such a case, rental amounts shall be revised depending on periodic increases or decreases in an index value provided as reference.

What is ownership transfer time?

Pursuant to the Law No. 6361 on Leasing, Factoring and Financing Companies, minimum transfer times applied for leasing transactions are revoked as of 13th December 2012. In leasing contracts prior to the said date, the minimum four year leasing contract term, the ownership transfer time for commodities that have been used less than four years in terms of technologic nature or economic beneficial and cycling period can be less than four years and no less than two years.

We kindly ask you to contact our customer representatives to learn more about the minimum transfer times of your leasing transactions realized prior to 13th December 2012.

How is the payment plan determined?

Rental plan may be arranged in a flexible structure based on the characteristics of the sector that the lessee has activities in, cash flow of the lessee and project feasibility.